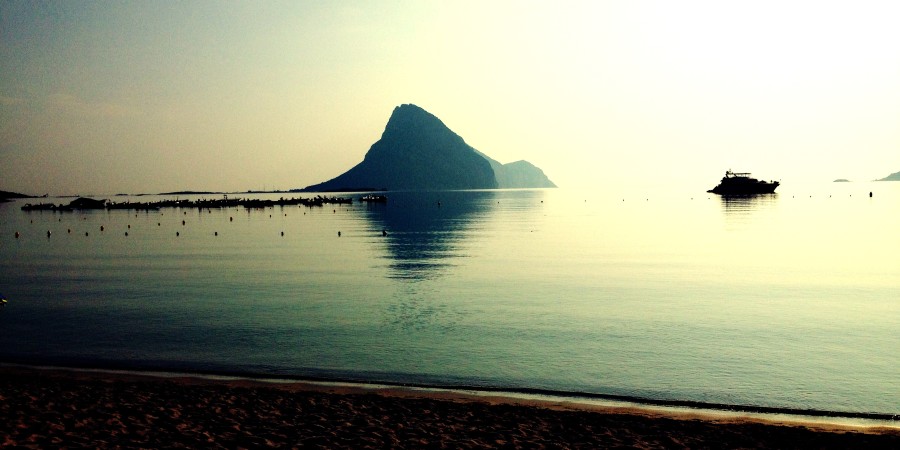 Porto Taverna Beach- en
Porto Taverna was the home of the first office for Mare Azzurro.
It has a 700m long beach from which you can see the spectacular island of Tavolara.
It is the ideal place from which to adventure into the Protected Water Reserve by renting a boat or with your own boat that you can moor in our buoys.
We also offer beds with umbrellas to rent on the beach, near the popular restaurant 12.1
with a spectacular and unique view of the islands Tavolara and Molara.
We suggest you a night moored in this magic nay to see the sunrise behind Tavolara and Molara.
---
Condividi contenuto
Boats for rent
Actually we have 55 motor boats for rent.
From May to October if you are interested in renting a boat for five days, you can do so. Just ask in advance!
Schedule:
-For a minimum of two hours
-For half a day (09 : 00- 13 : 00 or 14 : 00 – 18 : 30)
–For a day (09 : 00 – 18 : 30)
Moor your boat on a buoy
Ferry services with rubber dinghy everyday from 09:00 until 18:30