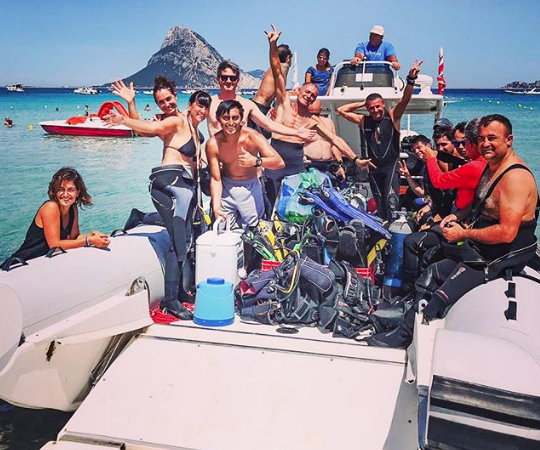 Diving Center
Our Diving staff awaits you in Porto Taverna!
Come with us to admire the clearest seabed from the surface doing some fun snorkeling!
You can also choose to become familiar with the diving equipment that will allow you to take your first breaths underwater, and swimming on the surface will no longer be enough for you … so much so that some of you will even become instructors!
Even your children, accompanied by our highly qualified staff, will be able to spend part of their holiday doing their first dives and you will give them a great love for the sea!
Esa WorldWide is the agency that will train you as a diver in the various levels of preparation.
We thank SlowDive who supported us in the realization of this project.
We can't wait to introduce you to the wonders of this magical mirror of the sea. Follow us also on instagram and Facebook to stay up to date on our activities;)

Tel. +39 345 4091320
---
Condividi contenuto